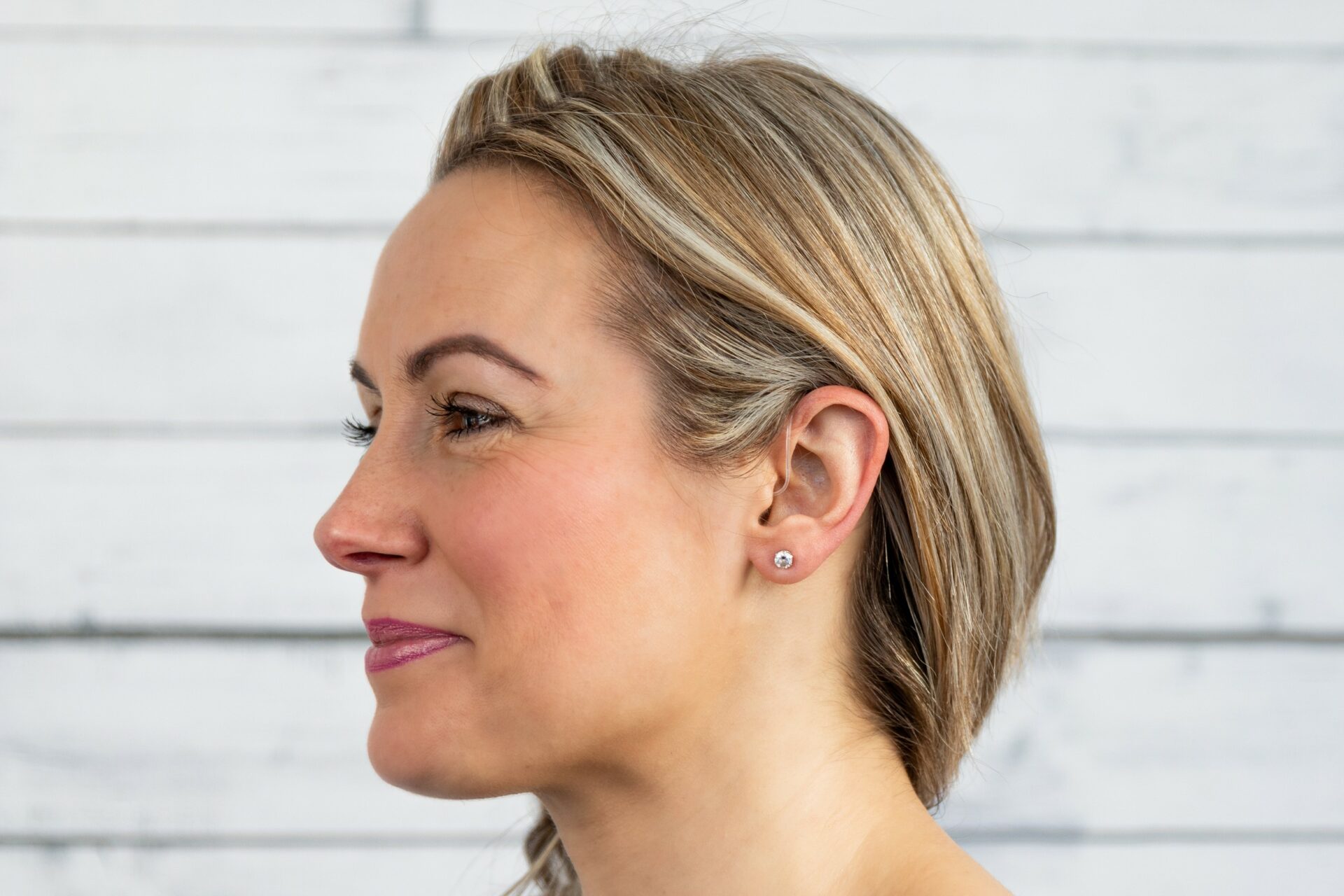 Lovely words from our patients
Testimonials
Contact Us
"I first consulted Mr Husband some eight months ago, having tried many hearing devices with very, very limited improvement.
At that time my hearing was abysmal. I felt I was almost totally deaf and I was uncomfortable in most gatherings of more than two or three. During a number of home visits made to me in the past months, Mr Husband has impressed me, a very trying patient, with his technical knowledge, patience, perseverance, innovation and sense of humour and ability to keep going forward until a solution was found to solve my particular problem.
Thanks to Mr Husband, my hearing has been transformed. I feel it is almost perfect. My family and friends are amazed at the transformation that has taken place. I have not the slightest reservation in recommending Mr Husband to anyone with hearing problems. One friend recommended has now also had his hearing transformed."
A.Twelves, Bakewell
"Having noticed gradual hearing loss and increasing tinnitus early in 2015 I saw an ENT specialist who referred me to Tim.
Tim visited me in my home and following a series of tests suggested that I had hearing aids that would improve my hearing and reduce my tinnitus, explaining that the constant noise in my head could be a result of my brain trying to compensate for the hearing loss. I got the aids around April 2015 and the results were immediate, not only could I hear a lot better ( much to the delight of my wife!) the noise in my head went away.
Tim spent a lot of time with me getting the in ear aids fitted perfectly and adjusting the settings to get the best all round performance and I was very pleased with the service and his attention to detail. Recently one of the aids needed repair and Tim handled this promptly and efficiently and retested my hearing to make sure the settings were still appropriate. I would have no hesitation in recommending Tim to anyone who has hearing and tinnitus difficulties, he is knowledgeable, professional and has the ability to explain things in an easy to understand manner."
R.Oldroyd, Wakefield
"I contacted Tim Husband in early 2017 because my 86yo mother's NHS hearing aids were not really doing a good enough job as her hearing deteriorated with age.
Tim visited us at home, performed all the appropriate tests, discussed the choice of aids available and their prices and pros and cons. We felt we made an informed choice and my mother is still very pleased with her hearing aids two years later.
We see Tim a couple of times a year to address any problems or to have a 'retune' as my mother's hearing gets gradually worse. Tim is very professional, patient and kind. He listens carefully to questions and gives considered answers. He is very good at communicating clearly with elderly people who need speech to be clear and measured. We would not hesitate to recommend him to others."
T.Paxman, Totley
"Audiologist was great, welcoming and very informative. Had earwax microsuction and 12 days of pain was fixed within a 30-minute appointment.
Was seen to very quickly and the receptionist was lovely and welcoming. Would recommend the audiologist to anyone with ear problems that doesn't want to wait weeks and weeks for the GP. Thank you!"
I.Galsworthy, Sheffield
"Tim Husband is an extremely knowledgeable audiologist who explains clearly the complexities of how the ear works and what can go wrong.
He provides an excellent service selecting appropriate hearing aids, setting them up for the user, and then provides a first rate aftercare service. I am very pleased with my hearing aids and the service I have received over the last five years."
A.Kingsley, Sheffield
"We have consulted Tim Husband for a number of years now and would always recommend him.
He is caring, sensitive and extremely professional whenever we see him. Nothing is too much trouble. The help with our hearing has very much improved both our lives."
E&J Sparling, Wakefield
"I contacted Tim as my NHS hearing aids were being problematic and I wasn't really getting a satisfactory response. I've been very impressed with the amount of time that he takes: to listen to my concerns, to conduct an assessment, and then to explain the nature of the problem and the range of solutions available.
It's been great being able to have intelligent conversations about my hearing problems with someone who clearly has a genuine interest in and a lot of specialist knowledge of the subject: more like talking to a scientist than a salesman.
The support after the aids had been fitted has been excellent as well: not only promptly supplying extra batteries etc but also doing additional hearing tests when needed. Highly recommended!"
T.Brent, Sheffield
"I am very happy with the treatment I received from Tim. I have very narrow ear canals and as such they get very waxy and I become temporarily deaf."
It's not always a straightforward job and I sometimes need to return but Tim is always helpful and keeps my treatment safe even if that means a follow-up appointment ( no extra charge).
M Drabble
"I first met Tim when I needed the wax removed from my ear canals. This he did expertly. Since then I have continued to use this service. In addition, although I did not get my aids from him, he has fine-tuned my aids very effectively. I have no hesitation in recommending him."
B Hutchcroft
I was struggling with one NHS hearing aid, so booked an appt, with Tim Husband, who prescribed two. Then shortly before Xmas, I lost one on a trip abroad. So, Tim visited me at home and fitted me with a new one, he is always very kind and Professional.
A & S Murray
"Having a recent spike in my tinnitus I had a consultation with Tim Husband. He is very knowledgeable extremely calming and patient."
He took the time to talk through my tinnitus and to answer my questions. I found him very reassuring and would recommend Tim to anyone with concerns about their tinnitus.
L.D. Kenyon
Tim has been a godsend to me and my family. I cannot thank Tim enough for his support, professionalism, and kindness over the past year after suffering hearing loss.
Tim is extremely knowledgeable and shows a real passion for what he does which gave me confidence in his treatment and recommendations. His help and advice has been lifechanging, allowing me to resume activities which I had given up due to hearing loss. Thank you, Tim. I am hugely grateful for all you have done to support me.
Sheila
I would have given you an "Excellent" rating. "Tim is thoughtful, thorough and professional.  He listens and answers questions fully and carefully".
J.H Dore