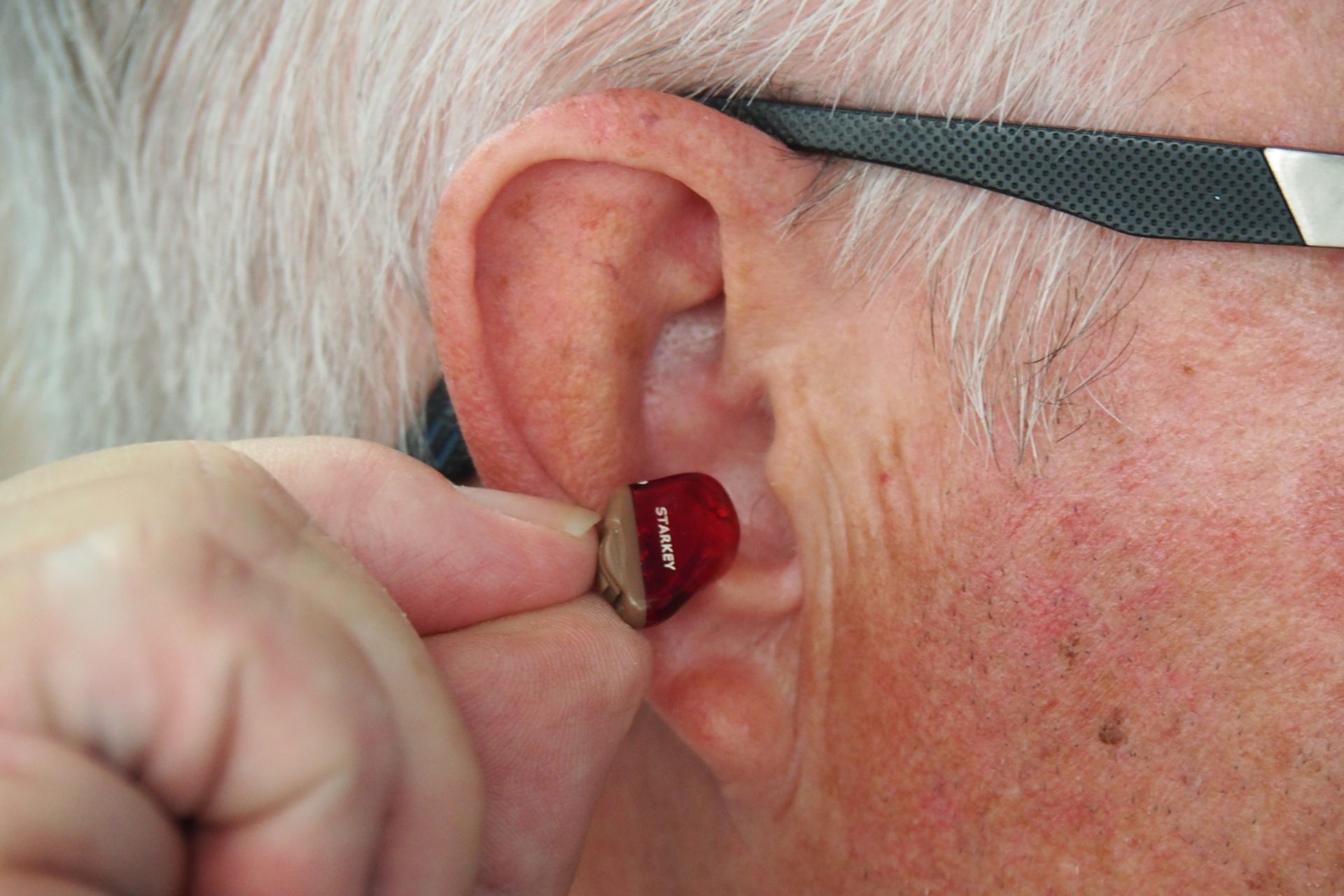 Professional Audiologists in Sheffield
High-quality hearing aids
As independent audiologists, Hearing Therapy stocks hearing aids from leading manufacturers such as Starkey, Octicon and Phonak. We're confident in our ability to find a hearing aid to suit your specific needs, lifestyle and budget.
Should your results determine you need a hearing aid, our audiologists work with you to pair you up with your perfect hearing aid and fit and program your device. 
All of our hearing aids come with an extended 5 year warranty, a 2 year supply of consumables and aftercare for the life of the hearing aid. We also offer a free trial and a 60 day return period.
Hearing Aid Services
Sharrow Vale clinic ear wax removal service
Our resident audiologist Tim Husband provides a range of private ear wax removal services to safely and comfortably clean your ears, remove blockages and increase your hearing range.
With 25 years of experience, Tim Husband can perform Endoscopic Wax Microsuction, Ear Irrigation and Manual Wax Removal methods.
Ear Wax Removal
Hearing Therapy audiology services
At Hearing Therapy, we offer a variety of professional audiology services in Sheffield to ensure your ear health and hearing ability. 
Alongside our extensive range of hearing aids, we also offer custom earplugs ideal for live performers, those working in noisy environments and those who need additional customisation and comfort with their earbuds and earphones.
We also provide medico-legal services such as assessment, report writing and rehabilitation. Should you require this service, we can supply you with anonymised sample reports.
Hearing Therapy is very proud to also be working alongside the UK Veterans Hearing Foundation which provides support to veterans who've acquired hearing loss during their service.
Learn More
Childrens Hearing tests
At Hearing Therapy, we offer a wide range of childrens hearing tests.
Our resident audiologist Tim Husband has worked in Pediatric Audiology and has extensive experience in Visual Reinforcement Audiometry, targeted Otoacoustic Emissions testing and play audiometry.
Learn More
Sheffield: Sharrow Vale
Hearing Therapy Ltd
400 Sharrow Vale Road
Sharrow Vale
Sheffield
S11 8ZP