In the UK, 1 in 6 people are affected by hearing loss. Of these roughly 11 million people, only 2 million actually use hearing aids. 2023 has seen some significant advancements in hearing aid technology, offering a wide range of varieties and models to choose from. Finding the right one for you can be overwhelming, so we've delved into the choices and picked out our favourites. 
This comprehensive guide will explore the best hearing aids available in the UK for 2023, highlighting their features, benefits, and how they can best help you transform your hearing.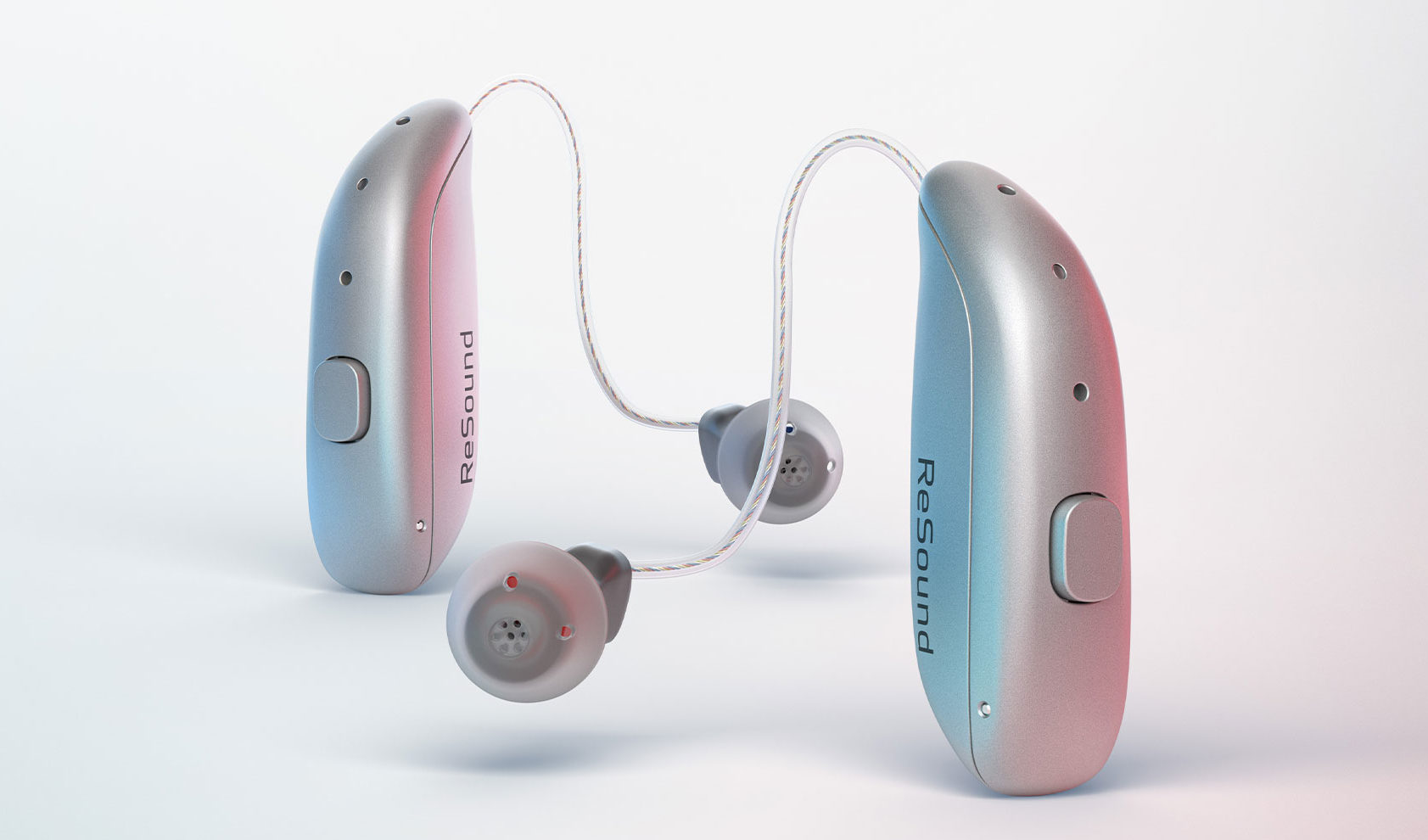 ReSound OMNIA
The ReSound OMNIA offers the latest hearing aid technology. Automatically listen to who and what you want, whether you are suffering from mild or severe hearing loss. Boasting a 150% improvement in speech understanding whilst in noise (in comparison to their previous model), the ReSound OMNIA provides hearing clarity all around. 
Features and Benefits:
All-Weatherproof: Come rain or shine, the ReSound OMNIA offers clarity in all weather conditions. Go anywhere, any time.

Rechargeable: Up to 30 hours of use on 1 charge, so you can go all day without worrying about battery.

Built-in Bluetooth: Effortlessly stream calls, music, videos, podcasts, and audiobooks directly from your smartphone.

Front Focus and 360 All-Around: Hear all the details in any direction, helping you make better decisions about where the speech is directed.

Comfortable fit: Get a beautiful, ergonomic design, with a range of stylish colours. You can also use the ReSound Smart 3D™ app to check your fit with a quick ear selfie.
Signia Styletto AX
Signia's Styletto AX is award-winning for its brilliant speech clarity. Part of the Augmented Xperience audiology platform, the Styletto AX provides you with excellent speech clarity all throughout the day. 4 times more people preferred the Signia Styletto AX hearing aid to their previous hearing aids. 
Features and Benefits:
Augmented Xperience: Splits the sound of speech from your surroundings, allowing a clear contrast.

ReCharge on the go: Charge at home or on the go with the wireless charging case. Up to 17 hours of use from one charge. 

Built-in Bluetooth: Connect your Android or iOS device so you can easily stream calls, music and TV audio in high-quality sound. 

Artificial Intelligence: Connect your Styletto AX to the Signia app to get groundbreaking artificial intelligence (AI) via the Signia Assistant. 

Sleek design: Smaller than its predecessor, get a discreet fit in a range of colours.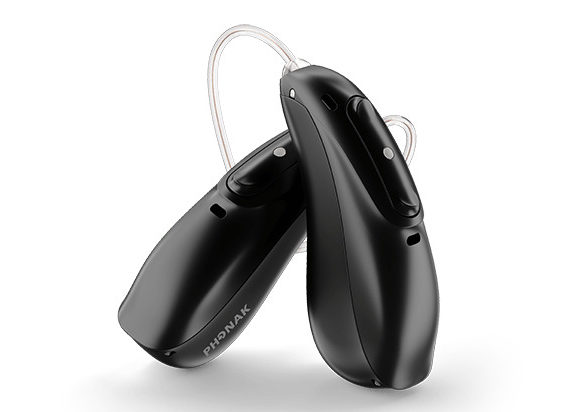 Phonak Audéo™ Lumity
Phonak's Audéo™ Lumity with unique Phonak SmartSpeech™ provides excellent hearing solutions in challenging environments. Fully immerse in any conversation around you, making hearing easier and more enjoyable. Phonak Audéo™ Lumity has won awards with Forbes Health – Best of 2023, for those with mild, moderate, and profound hearing loss.
Features and Benefits
StereoZoom 2.0: Intelligence to adapt the strength of focus as the noise level around you increases. This technology even allows you to adjust the focus strength to your ideal preference in real time using the Speech Focus slider in the myPhonak app.

SpeechSensor: Detects the direction of the main speech signal around you. This means you can understand speech 15% better when speech is from the side/rear, as well as an 11% reduction in listening effort. 

Waterproof: Offers an ideal solution to those of you with an active lifestyle. As well as waterproof, the Audéo™ Lumity is sweatproof and has built-in health data tracking.

Three models: The newest model, the Audéo L-RT, is the latest model in the Lumity line, following the Audéo L-R and Audéo L-RL.

Rechargeable.

Built-in Bluetooth: The Audéo™ Lumity pairs with the myPhonak app and via Bluetooth to your devices. 

Stylish: This range comes available in a range of colours to fit your style.
Oticon Real
The Oticon Real is the latest hearing aid by Oticon to give you the real sounds of life. Advanced technology differentiates sounds and picks out the finer details, so you don't miss out on any important information.
Features and Benefits
BrainHearing Technology: Gives you access to meaningful sounds so your brain can function at its best.

Built-in Bluetooth: Connect to your smartphone or device to make hands-free calls.

Designed with comfort in mind.

Two charging types: Wireless recharging and disposable battery charging types available.
Starkey Evolv AI
Starkey's Evolv AI provides the latest artificial intelligence (AI) technology at your fingertips. Boasting 55 million personalised adjustments every hour, Evolv AI delivers genuine sound quality in a variety of environments. Starkey's Evolv AI provides up to 40% more reduction in noise energy, designed to make life more effortless.
Features and Benefits
Clear sound quality in noisy environments.

Enhanced 2-way audio: Take and end calls directly through your hearing aids so you can talk hands-free.

Activity Tracking: Track physical activity and cognitive health, as well as fall detection which alerts contacts.

Thrive App: Connect seamlessly to the Thrive app to give you control of your hearing aids. Easily change settings such as volume adjustments and translate.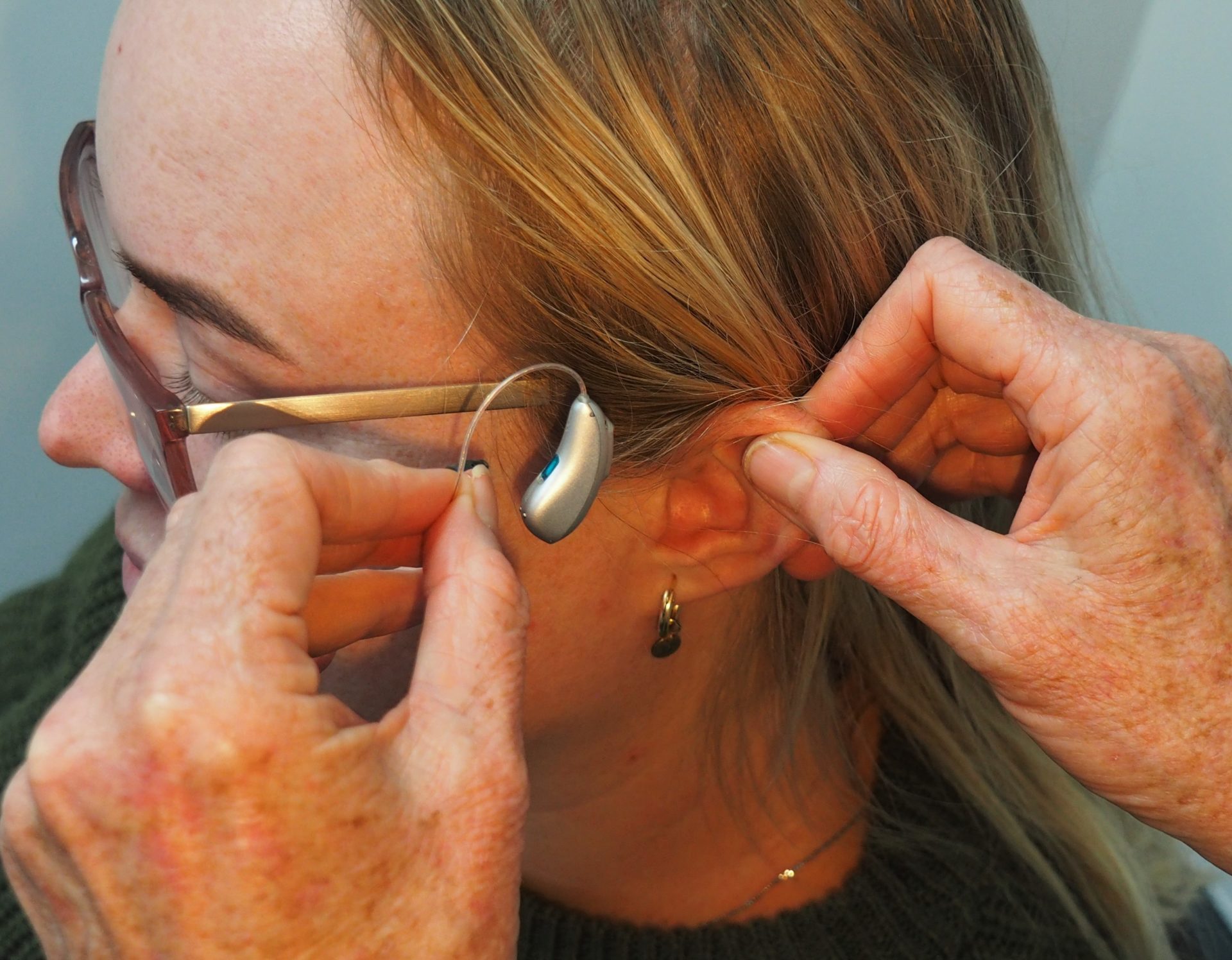 Factors to consider when choosing a hearing aid
Type and Degree of Hearing Loss: A lot of hearing aids are better suited to varying degrees of hearing loss. Look out for which hearing aids are most suitable to your degree of hearing loss.

Lifestyle and Preferences: Consider your daily activities such as activity level or day-to-day environments. Are they generally loud environments or are they for at-home use?

Technological Features: Some hearing aids will offer Bluetooth connectivity for use with smartphones and devices, or compatibility with mobile apps. Figure out your preferences and choose accordingly. 

Comfort and Fit: Comfort is key, especially if you are wearing your hearing aids all throughout the day. Choose hearing aids with a comfortable fit and style that suits you.

Budget: Hearing aids can vary in price, so it's important to find a balance between your budget and your preferences.
Seeking Professional Advice
Finding the perfect hearing aids for you or a family member can be complex. At Hearing Therapy, we offer expert help and advice in the decision-making process. A comprehensive hearing assessment will provide you with the answers, then we can recommend a solution with our wide variety of hearing aids. Click here to book an appointment and take the first steps with us in embracing the world of sound with confidence. 
---